New Brand for the Jet Pulverizer Company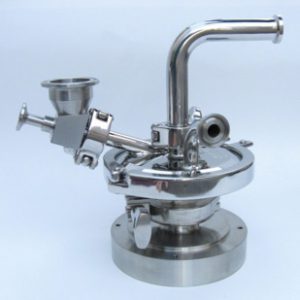 The Jet Pulverizer Co. announces their new jet mill brand.  The Pharma-Master® is an enhanced version of the Micron-Master® specifically designed to comply with the USDA standards.  3D CAD designed to assure refined assembly, featuring enhanced ease of use, surface finish, and cleanability.  Product contact surfaces and FDA grade O-Rings comply with 3-A Sanitary Standards.  All 316L construction and where necessary machined one-piece construction to meet stringent USDA standards.  The Pharma-Master® is available in sizes 1", 2", 4", 8", 12", & 15".
The Micron-Master® Jet Pulverizer is an advanced-technology jet energy mill capable of grinding any crystalline or friable material, from talc to diamond, efficiently and quickly, with virtually no contamination or attritional heat.  All Micron-Master milling systems are designed and manufactured in the USA.