World Care Volunteer – Ed Fay, President of Jet Pulverizer is a longtime volunteer with World Cares Center based in NYC.
Every week Ed goes to Queens, NY, Far Rockaways, NY, and other places devastated by Hurricane Sandy last fall. His jobs include ripping out drywall, mold remediation, mucking out basements and houses. We are proud of the hard work and dedication he has to this project. The families World Cares helps are very much in need of assistance and are always very appreciative.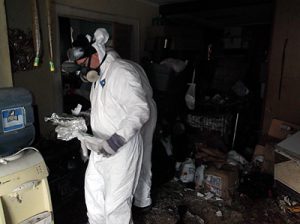 World Cares Center (www.worldcares.org) was founded shortly after 9/11 by Spontaneous Unaffiliated Community Volunteers (SUCVs) in New York City, who saw a need to bring together various agencies and community-based organizations in a safe and collaborative environment. In addition to other volunteer activities, they continue to train, coordinate, and deploy volunteer teams to address the recovery effort in the five boroughs of New York and New Jersey due to Hurricane Sandy.